Winning big at High volatility Online Pokies is what every slot player dreams of. But what is a high volatility pokie, and what makes it different from other games? As you have probably heard before, every game can be of high, medium or low volatility or variance. This is determined based on the total amount you can win, the frequency the game pays out on, and the overall risk of losing/winning. Higher volatility signifies bigger risks but foresees more significant wins.
Sounds complicated? Don't worry. Stay with us, and we will explain everything you need to know. We will discuss the features of these games, and what type of players high volatility games were catered for. Could these types of Pokies be for you?
The Return to Player (RTP) percentage is a 2nd element you should consider. It suggests a theoretical return of a Pokie over an extended amount of spins. A higher RTP offers higher winning potential. We will explain how those numbers work later on.
We will round this up by suggesting our list of the 5 Best High Volatility Pokies. We will discuss the basics of those games, what they offer, and how much you can win.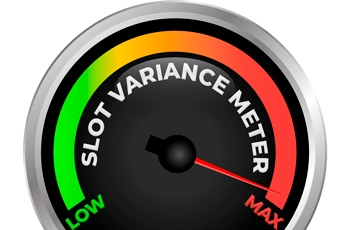 What are the Main Elements of High Volatility Online Pokies?
These online slots offer the most generous payouts and usually contain extensive bonus features, free spins, and progressive jackpots. It's thanks to those features that big wins are made. A highly volatile slot machine doesn't pay frequently. It's common to go through "dry spells" and spin cycles that result in no winning returns for long periods.
As you might have already guessed, a decent bankroll is needed to balance the risk. Be patient because when high volatility slots trigger a big win, you will realize it was worth the wait. You can expect returns of x1.000, x5.000, or x 10.000+ of your betting amount.
What kind of players are these games suitable for?
Consider the below points, and decide whether or not they describe your style of play. If you recognize yourself, you are the type of player who should be going after high volatility slots.
These are the most common elements of High Volatility Pokies:
They require a large account balance. You need enough funds to play for extended periods, possible with long cycles without any significant wins. These games are suitable for high rollers and players willing to invest more considerable sums.
They are meant for players who risk big to win big. Players who play these games aren't looking for 10 – 20% returns on investment. They are aiming for those 6- and 7-digits jackpots and they are willing to risk big chunks of their bankroll to get there.
They require patience and time. Big wins seldom come that quickly. Players need to exhibit a calm and patient attitude and be willing to return numerous times to achieve their goals.
Where to find information about a pokies' volatility level?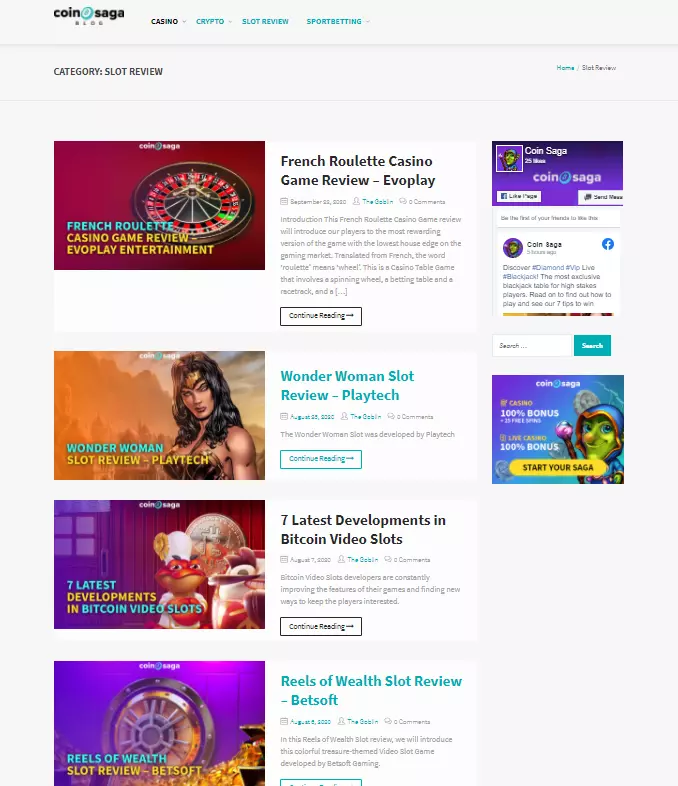 Players can refer pokie reviews and articles describing the games, such as the ones we publish on our CoinSaga Blog. The volatility is sometimes highlighted in the paytable of a slot's online casino. Still, you can also draw your own conclusions based on the available payouts:
High volatility slots contain big jackpot wins of several 1.000 times the initial stake.
There are substantial differences in the winnings between the minimum and maximum symbol combinations. 5 symbols often result in 10 – 15 times bigger profits than for 3 symbols. These numbers are generally 3 – 5 times for online slots of low volatility.
Games with higher volatility usually have low maximum wagers.
What Does the RTP Percentage Have to do with all This?
The RTP percentage is a very fascinating piece of data. It is also known as Return to Player, and it marks the rate that a certain pokie pays out to its players. This is, of course, a theoretical figure, and a sum acquired from millions of spins. In practice, these numbers are impossible to achieve after a just few dozens of spin cycles. The theoretical return to players will, therefore, be either higher or lower than the average estimates.
Slot games can have various RTPs – these range from 90% – 99%. A good slot machine generally has an RTP of 96% or more. What does that mean? It means that for every $100 a player bets on the pokie, it gives back 96% or $96 in this case. I would like to emphasize one more time that these returns are in no way a rule of thumb. If they were, nobody would ever win anything and players would regularly be losing money. But I can tell you for sure that players have won millions of dollars on slot machines.
Volatility and RTP are intertwined. An RTP of 96% – 97% has statistically better odds to accomplish specific returns than a game with an RTP of 94%. High volatility pokies usually have lower RTPs while low volatility pokies have higher percentages.
The most ideal combination is to find high volatility slots with high RTPs. That is precisely what I did, and I will present them to you in my list below.
My TOP 5 List of High Volatility Online Pokies
The pokies below were developed by different game providers. Still, they have a few elements in common: All of them are high variance games with good RTP percentages of +96% and extensive bonus features.
| | | |
| --- | --- | --- |
| Pokie | Provider | RTP |
| Mega Joker | Netent | 99% |
| Primal Megaways | Blueprint | 96.76% |
| Wolf Hunters | Yggdrasil | 96.3% |
| Pink Elephants | Thunderkick | 96.1% |
| Dragon Tribe | NoLimit City | 96.07% |
1. Mega Joker
We begin our list with Mega Joker. This is a classic fruit slot developed by Netent in 2011 with an incredible RTP of 99%. It resembles slot machines we are used to seeing in physical casinos. It features 5 paylines, a basic 3-reel, a super meter mode with a secondary 3-reel setup, and progressive jackpots.
When you land a win on the 1st reel, you advance to the 2nd one where you can win more significant sums. The appearance of 3 Jokers pays up to 2.000 coins while the progressive jackpot awards players with random amounts from $30.000 – $2.000.000.
2. Primal Megaways
This high volatility pokie was created by the team from Blueprint. It's got an RTP % of 96.76 and 46.656 different winning combinations. In this slot you will come across Free Spins, Scatters, Multipliers, and Multiplier Wilds. Wins of 250.000 coins per round are possible.
The Free Spins are the most rewarding feature of Primal Megaways. You can win up to 30 Free Spins at once, including 6x multipliers. This game guarantees big wins by including a second chance opportunity. If your free rounds end with less than 10x winning returns, you will be able to re-play them to get higher profits.
3. Wolf Hunters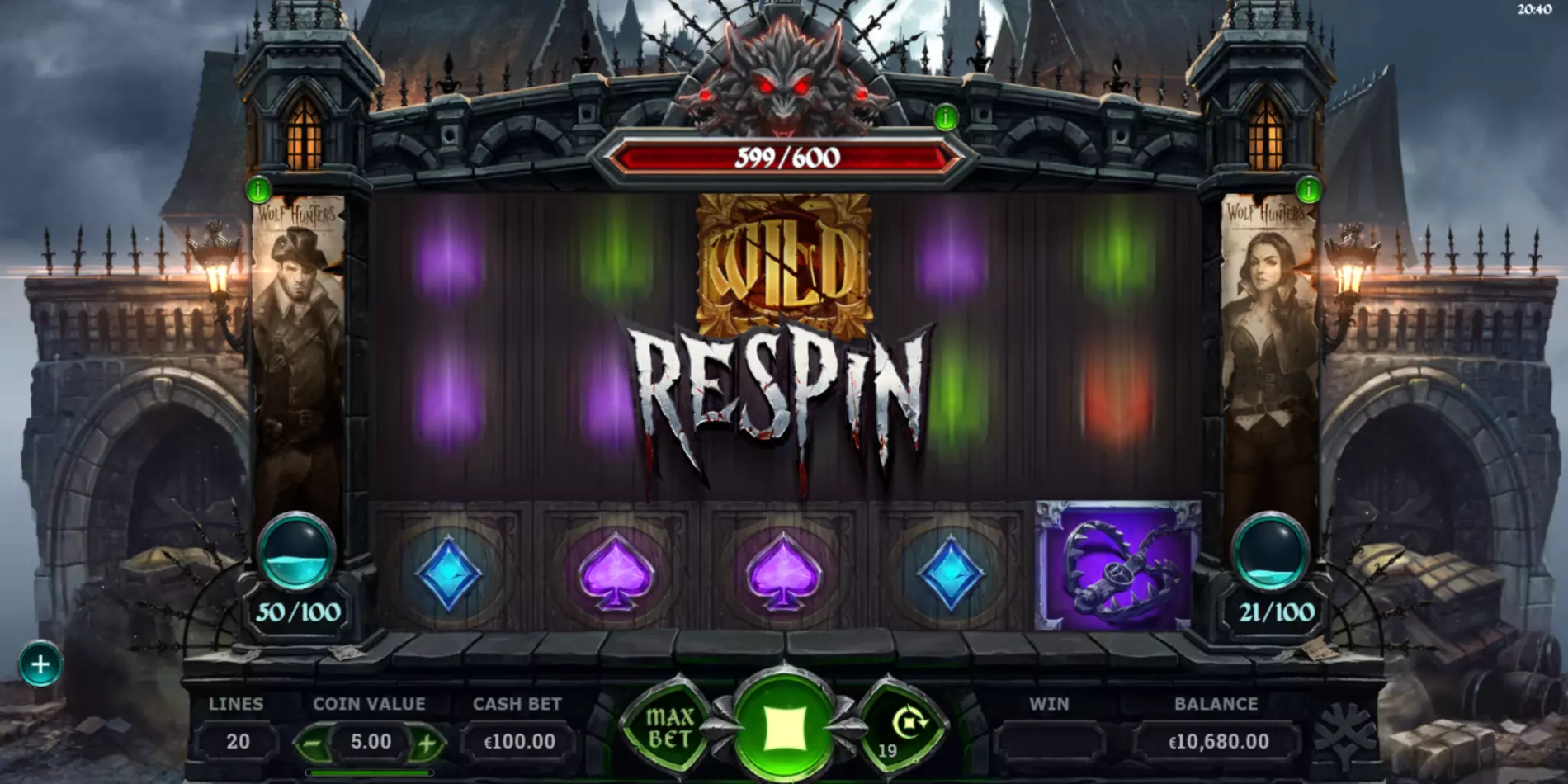 We continue our list of high volatility online pokies with a game developed by Yggdrasil Gaming – Wolf Hunters. This is a pokie made up of 5 reels and 20 paylines. In the game, you play with two hunters of werewolves. Each time a werewolf is defeated, he becomes a Sticky Wild, and the player is awarded a Free Spin.
Players can win up to $15.000 per spin. The game boasts 3 different bonus rounds that are triggered each time the hunter's experience increase and when the health of the werewolf is down to 0.
4. Pink Elephants
In this online pokie, the player's goal is to collect pink elephant symbols and trigger a big win as high as 8.200 times the initial stake. The game features 4096 paylines and a Return to Player percentage of 96.1%.
This slot contains Mystery Scatter Symbols and Bonus Spins, where special elephant orbs are collected, which transform into new symbols and award additional re-spins. Wilds improve your winning potential as they can substitute for all other regular symbols.
5. Dragon Tribe
Dragon Tribe is another high volatility slot game set in a prehistoric land inhabited by dragons of all kinds. The game has 4096 paylines, which can be expended thanks to mystery symbols to 20.736. The maximum payout is 27.000 times your betting amount, which goes as high as 100 coins per spin.
The RTP for this release is 96.07%. It features Wilds that increase the payouts by x6, extendable reels Mystery Symbols, and Dragon Free Spins with standard and extreme returns. In the regular mode, you can win up to 11.000 times your stake, while the extreme mode increases potential payouts to 27.000 times.
Conclusion
The volatility of pokies is a determining factor when picking which games to play. I hope that by reading this review, you will have gotten a good impression of what type of players they are meant for. If you are prepared to take bigger risks, stake large sums, and have the patience to not expect too much too soon, these are the perfect games for you.
My list of the best high volatility online pokies is a good starting point that can be used to experiment with different games and providers. I suggest you try these games out to get a feeling of how often the games pay and how much.
A massive selection of games is available on CoinSaga Bitcoin Casino. Please share your experiences in the comments section, and feel free to suggest your personal favourites and how much profit you have managed to acquire.