We have read about players activating big pokie wins in Australia more than once. Australians love to gamble, and pokies or slot machines is one of their most preferred choices for recreational activity. I believe that there is a simple reason why the Aussies spend billions of dollars in casinos, and it concerns the way the Australian government treats profits acquired from gambling. According to Australian lax, gambling winnings are not taxable! The government regards big pokie wins not as a business venture, but as a stroke of luck. A very daring and modern approach if you ask me.
Live slots are the games that can trigger the most incredible returns. We are talking about mind-blowing wins of several million AUD, and big returns which you can't see in any other casino games. Isn't that what all players dream about? That one golden spin that triggers a jackpot and makes all your problems go away. Pokies can make that happen, and that is why they have so many fans.
Due to their popularity, it is no surprise that some of the most striking pokie wins in Australia were recorded by local Aussies and players from New Zealand. In this article, we will list the TOP 3 Australian Jackpot wins of all times and tell you where and how they happened. As an extra perk, I will describe some of my favourite methods to win big on slots.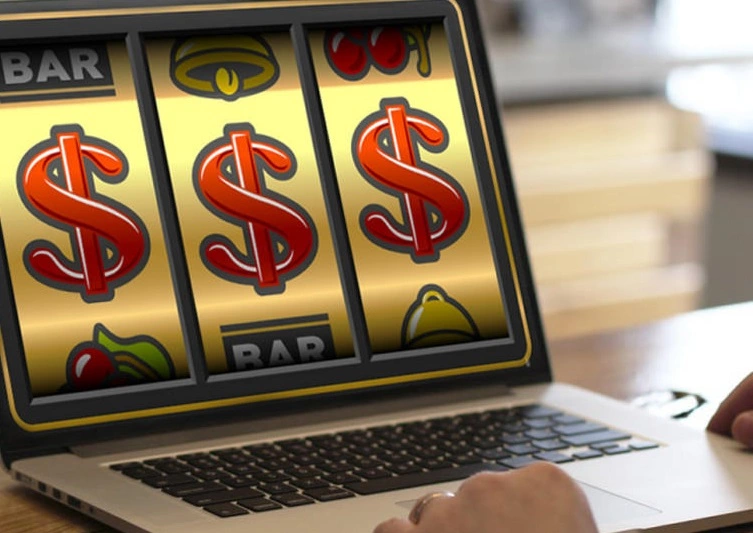 Without further ado, here are the TOP 3 Australian Pokie Wins:
The Dark Knight Slot rewards a player with AUD 10 million
Australian wins AUD 6.9 Million Jackpot win on Arabian Nights
New Zealand player wins almost NZ $1 Million from mobile phone
1. The Dark Knight Slot rewards a player with AUD 10 million
The Dark Knight trilogy is one of my all-time favourite movies that I have ever seen. Back in 2016, the UK-based game developer Microgaming had a pokie that followed the adventures of the hero of Gotham. For one lucky Australian player, playing The Dark Knight was the best thing he could have done that night.
He played the game live on an Online Casino and became a millionaire overnight. I would personally recommend that you please take your gambling activities online, because Online and Bitcoin Casinos, such as CoinSaga, have a lower house edge. The odds to land a spectacular jackpot increases.
Just ask the luckiest slot player ever who was rewarded with a return of AUD 10,420,000 in April 2016. Usually, I would advise against playing on branded pokies because they are known to have lower RTP percentages than other games. But as you can see, I was proven wrong, because slot games are a game of luck and this bloke had plenty of that.
2. Australian wins AUD 6.9 Million Jackpot win on Arabian Nights
One of the greatest pokie wins in Australia was recorded in 2012. For obvious reasons, many winners choose to stay anonymous, and we can't blame them. After all, I wouldn't want everyone to know if I became a sudden millionaire. Nevertheless, the media found out that the lucky winner is of Australian origin and that he played Arabian Knights.
Arabian Knights is a Casino Game that offers progressive jackpot wins. The game was created by NetEnt in 2005, and this pokie revolves around Middle-Eastern culture, genies, and magic lamps. One early morning, the hero of our story rubbed the magic lamp, and the genie awarded him with an AUD 6.9 Million jackpot win.
Arabian Nights is old and visually not a very stunning game release. But we always instruct our players not to get blinded by the glitter and beautiful graphics. Please play a classic from the past every so often. Their big jackpots make up for what the developers missed in the visual department.
3. New Zealand player triggers one of the biggest pokie wins in Australia over a Mobile Casino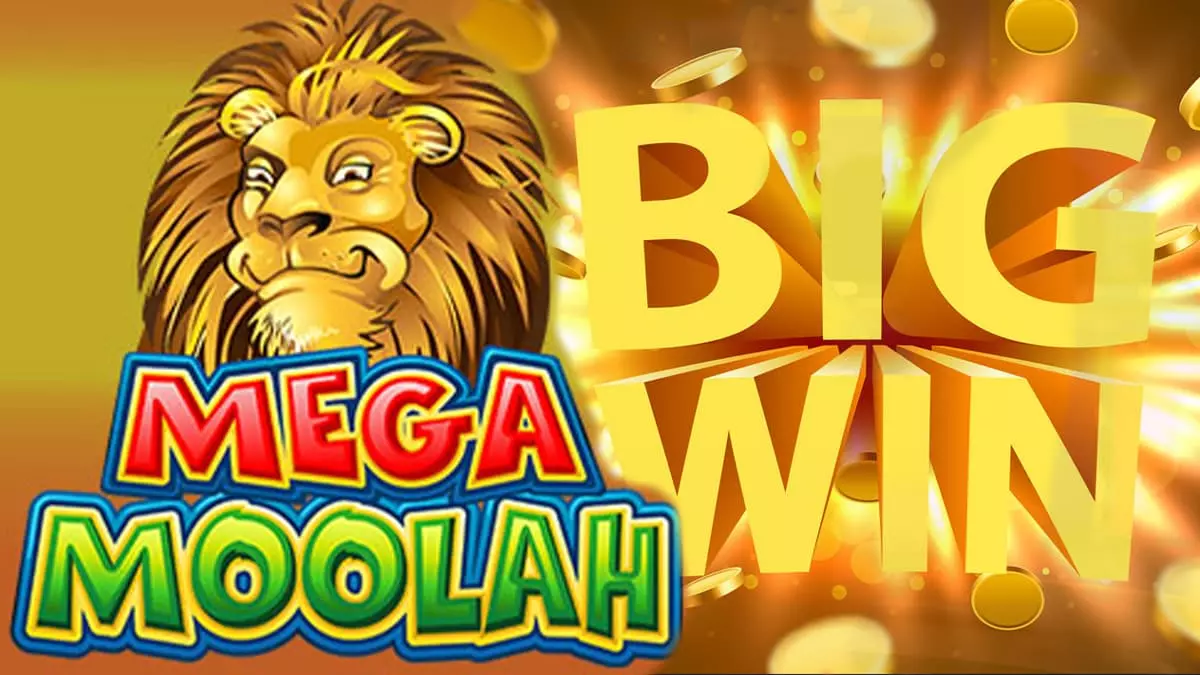 Mega Moolah has an incredible track record of paying out gigantic jackpots. In 2018, a player managed to hit a big jackpot with a 75 cents bet and won almost €19 Million. He played on a mobile phone.
Modern technology allows us to stay connected wherever we are. If you don't have much time to play at home, I advise you to seriously consider investing in a new smartphone. In May 2013, a man from New Zealand won the biggest jackpot ever recorded in the Southern hemisphere from a phone. He played Mega Moolah and won approximately NZD 944.000.
Suppose you want to try your luck with progressive jackpot slots. In that case, CoinSaga Bitcoin Casino hosts 17 different pokies that you may try. My personal favourite is the Reels of Wealth by Betsoft Gaming.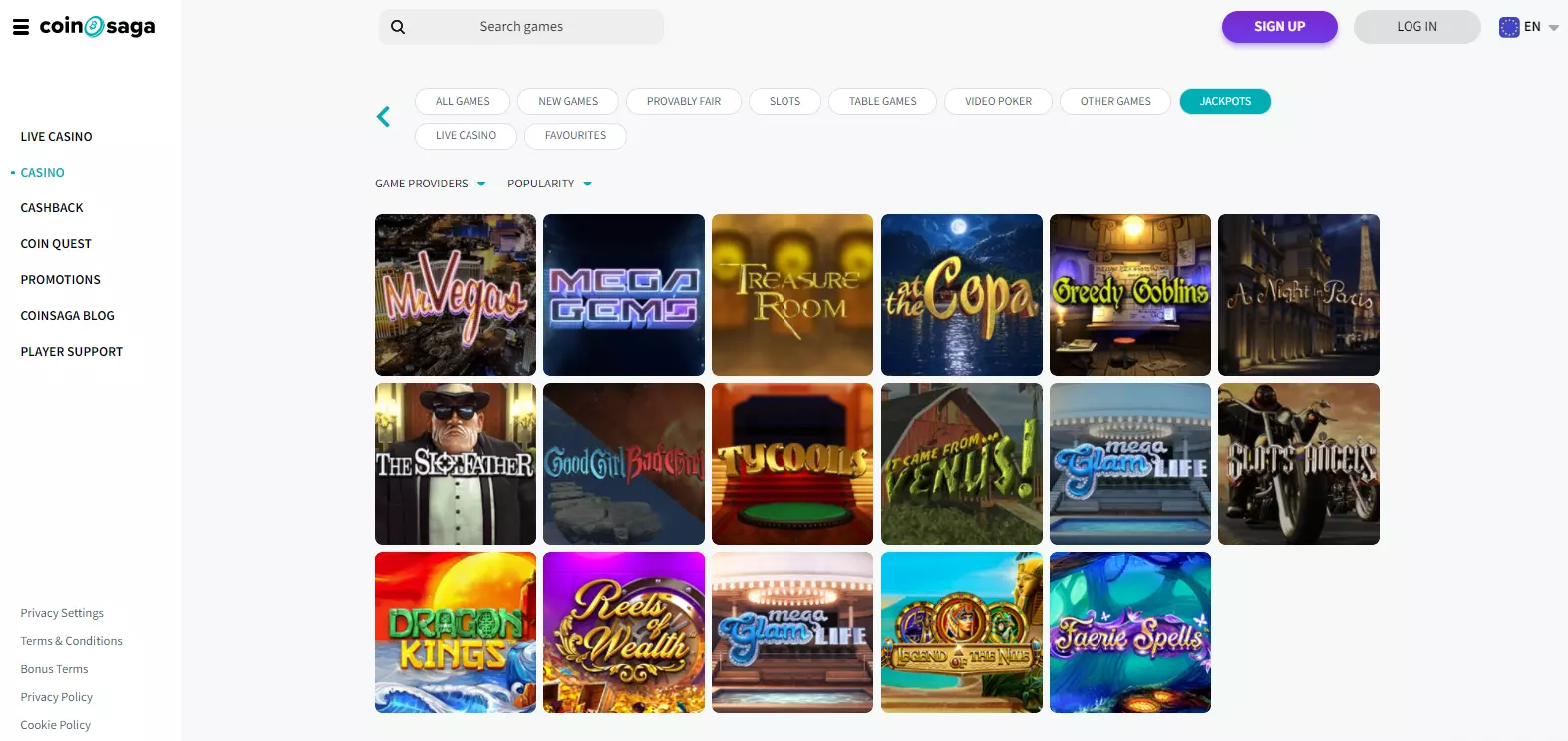 * BONUS: Simple Tip to Win Big on Slots
For staying with me until the end, I am going to share 3 easy to remember guidelines that can improve your chances for winning.
Play the games with the highest jackpots. You can't win big unless you play the games that have accumulated the highest pots. Browse through different pokies and select the one where the overall sum is the highest.
Play low volatility slots.Slots with low volatility pay less frequently, but when they do, the sums are much higher. If you are aiming for big jackpot wins, low volatility games are what you should seek out.
Bet large to win large.Life-changing jackpot wins can't be triggered with minimal bets. Remember what Del Boy always says: "He who dares, wins"! You have to risk more, to profit more.
Conclusion
As you can see from my examples, all of the most prominent pokie wins in Australia were paid out by Online Casinos, and not land-based establishments. I personally love online pokies. They are the perfect games for a rainy day. You can play them at home, in between meetings, or on the train back from work. Thanks to the mobile Internet, you can play a pokie online whenever you want.
Given that I am in an excellent mode to share tips, I would like to suggest that you pay attention to bonus offers that are available on casinos. Any free money that you can get will ultimately help you with your search for jackpots. CoinSaga offers new players a 100% deposit bonus, and tops that off with 25 Free Spins for the Casishen's Arrival Online Pokie. Take a look in the promotions section for a complete overview of all the latest bonuses.