Every passionate casino player who spends enough time playing online games wants to know which are the best RTP Slots? In case you have never heard of this term, RTP stands for Return to Player. It is a percentage that signifies an amount that a certain Slot Game returns to the player over an extended period. Consider it your odds of winning.
Games have different odds and various Return to Player percentages. Playing on the Slots with the best RTPs improves your chances of walking away with decent profits. But these games can be difficult to locate. Game developers have done a terrific job to draw our attention away from this subject. They make us preoccupied with the themes, characters, and various other features of these animated 3D games.
That is why we at CoinSaga have decided to teach you everything you need to know about the best RTP Slots in 2020, how to find them, and the relationship between RTP and volatility. Only focusing on good return odds isn't enough. You also need to be familiar with the type of payouts you can expect to generate and how often.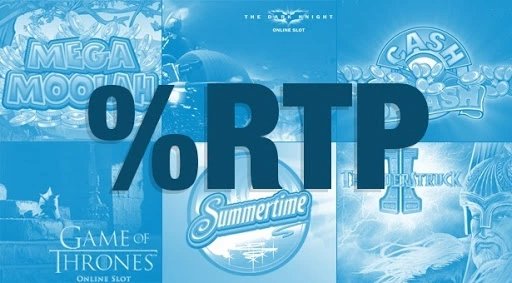 How does RTP Affect My Potential Winnings?
It is easy. Let us show you an example of the most common RTP percentage used in modern Slot Games – 96%. Regard this return percentage as the money that you have wagered. A game with an RTP of 96% will give back $96 for every $100 put into it. The numbers show how much you will earn in the long run and how much you will lose.
We know what you are thinking! You are probably wondering if you will lose money every time you play. The answer is, no, you won't. These numbers are based on hundreds of thousands of spins. It is unlikely that you will ever hit these exact odds in just a few rounds. Why? Because if the game you play returns $300 on your $100 wager, it has yielded much more than it should have based on its RTP. Opposite of that. If you spin the reels 5 times and earn nothing, the game hasn't honored what it promises.
If you have spent enough time on Online Casinos, you should know that both of the above scenarios happen a lot. But in theory, the best RTP Slots will honor what they were programmed to do over a more extended timeframe.
Which Games Should I Play and Where to Find a Slot's RTP?
By now you have probably understood that the higher a Return to Player percentage is, the higher are your chances to earn greater returns. But what numbers are ideal, and what should you look out for?
The average percentages are between 95 – 96%. Some releases can go as high as 99%, but those are very rare and hard to find. Others are developed to return 94% or less. We advise that you devote your time playing those brands that return nothing less than 96%, and aim for higher numbers, if possible.
Always keep in mind that these are average stats, and don't let a small percent difference stop you from playing a game you really like. Sometimes, playing a game that offers Free Spins and Jackpots, but with a lower percentage return, can be more lucrative than playing one with higher RTP, but with no extra features.
We will now give you some tips on where to find the information on the Slot RTP. In most cases, the data will be available on the official website of the game developer. Take the Slot, Wolf Moon Rising as an example. This game is developed by Betsoft Gaming and offers a very decent return of 96.53%. All this and much more can be found on the official product sheet.
Players can search for these stats also in the Info tabs of the Casinos that offer them. Another option is to turn to Slot Game review websites and check the game descriptions and specifications. The CoinSaga Blog highlights these numbers in every review on their site.
When looking for a Slot's RTP, you might bump into the term House Edge. Don't be confused by that. You can easily calculate the RTP of a game by removing the House Edge. If a game has a House Edge of 4%, its Return to Player percentage is 96%.
What are the Best RTP Slots?
These are the 2 Slot Games with the highest RTP percentages in 2020. We highly suggest you try them out on the Coinsaga Bitcoin Casino:
Good Girl Bad Girl
Gypsy Rose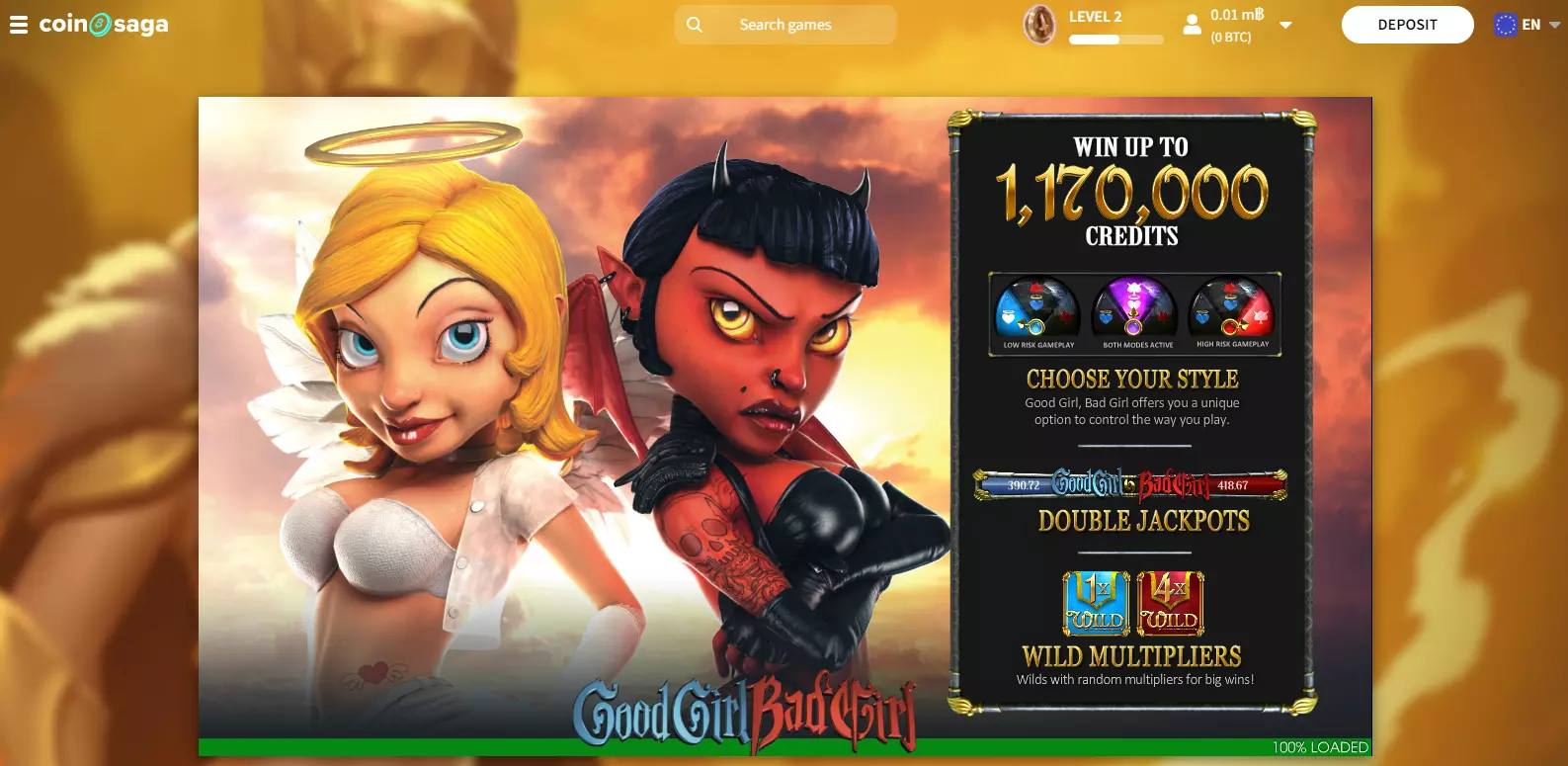 This Slot was created by Betsoft and features an above-average RTP of 97.80%. It allows you to choose the volatility levels and frequency of payouts. You can play in Good Girl mode or in Bad Girl Mode. Or you can combine the two and play with both ways enabled. On top of the high winning odds, you also have a chance to trigger a progressive jackpot.
This is another game developed by Betsoft Gaming with a 97.60 RTP %. The game features plenty of bonus games, including Free Spins, Wild Re-spins, Instant Wins up to 20 times your wager, and a unique Tarot Card Game that can pay multiplied wins.
How is RTP Connected to Volatility, and are Those Two Concepts the Same Thing?
No, they are not. To recognize the best RTP Slots, you should understand what volatility is and how it can be tied to your winning potential.
Slot Games can be divided into 3 different categories based on their volatility levels:
Low
Medium
High

1. Low Volatility Slots
A game with lower volatility will pay back smaller returns but in more regular intervals. Smaller Risk = Smaller Rewards.
These types of games are usually recommended for players who aren't big risk-takers. They like to play it safe with a smaller chance to end up with empty pockets and dozens of spins without a win. If you are satisfied with lower profits and aren't aiming at those huge jackpots, you should play these types of games.
2. High Volatility Slots
These games are the exact opposite of what we explained above. They offer less frequent winnings, but when you win, the rewards are much higher. Bigger Risk = Higher Rewards.
If you have the patience to go through many spins without a payout and aim for several 1.000 times Jackpot returns, go for high volatile releases. They require deeper pockets and better bank management than low variance games (volatility is also referred to as variance). These are the type of games where you can spin the reels dozens of times without a single hit and trigger a Jackpot in the next spin.
* We are not going to give much attention to Medium Volatility Slots, because the logic is that they are a combination of both the low and high variance types.
Final Words
Slots are luck-based games. That is why our attention should be given to the best RTP Slots on the market to improve our winning odds. RTP and volatility are two essential elements that determine the average winning potential of a game. This is something that should not be neglected.
From a statistical viewpoint, the games with higher Return to Player rates cash out greater returns, and have a lower house edge. You need to understand that a Casino always has an advantage over the players. Therefore, it is in our interest to keep this advantage as small as possible.
Volatility comes into play when you need to establish what kind of gambler you are. Do you prefer taking significant risks or betting safe? There isn't a right or wrong, but your choices will influence your bank management. Whatever you decide, remember that Slot Games are all about having fun while spinning those reels. Never take the pleasure out of the equation.