If you want to play at a Roulette table with a mix of speed and super payouts, then this is the article for you.
Auto Roulette blends super-fast gameplay with super payouts thanks to the La Partage rule, which provides the highest RTP of any roulette table (98,65%) – putting Auto Roulette La Partage in the elite group of 98%+ RTP games.
You can easily understand why Auto Roulette La Partage appeals to roulette lovers because it is the best roulette game available in terms of odds, with an outstanding return to player (RTP) of 98,65% (only a 1,35% house edge). You simply can't find another roulette table with a lower house margin. You would need to find a roulette wheel without a zero box!! Please don't be shy to tell us if we're wrong!
Auto Roulette La Partage is a fast-paced automated title from Evolution Gaming. If you're the kind of player who doesn't like to waste time, then this is the game for you!
You can play Auto Roulette La Partage starting from a minimum bet of 0.20 euros all the way up to a maximum bet of 20,000 euros (or mBTC 0,02 to mBTC 150).
If you're looking for a sociable and chatty roulette table, this is not your place. Auto roulette is a fast game played without a live dealer. It's a strictly roulette focused game.
The Highest Payout available at Roulette Tables
Auto Roulette La Partage is a fast-paced, automated roulette game with the highest payouts available. Auto Roulette uses the La Partage variant, which is the best roulette table rule. Auto Roulette La Partage is provided by Evolution Gaming.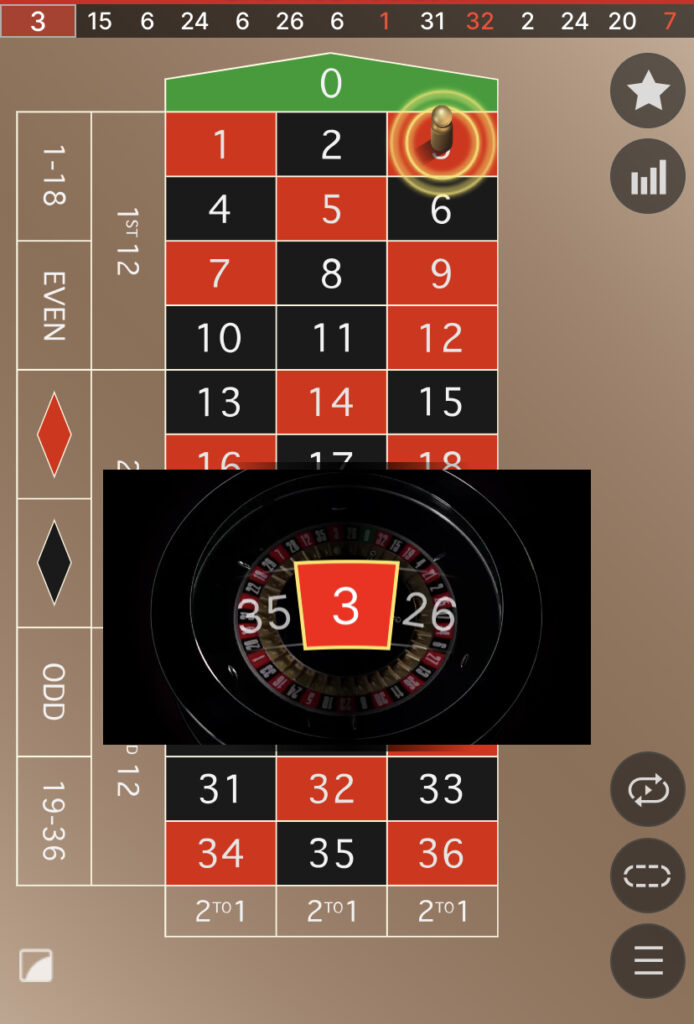 The Benefits of the La Partage Rule
It is very simple to say, playing the La Partage rule increases a player's chances of winning. If the spun ball lands on the zero box, the presence of La Partage refunds half the money on all even bets placed such as Even/Odd, Red/Black, and 1-18/19-36.
La Partage is present on Auto Roulette as well as French Roulette. In some ways, it is similar to an insurance bet in live blackjack game, where the player is able to get half their money back if the house wins (and in auto roulette if the ball lands in the zero box).
Auto Roulette La Partage is in favour of the player, and it is much better than both American and European roulette. The outstanding payout of Auto Roulette La Partage is 98,65% (only a 1,35% house edge), remember though that La Partage only works on even bets, not on straight numbers.
Tips to Win at Auto Roulette La Partage
Now it's time to follow our simple and effective tips to get even more from the Auto Roulette La Partage table:Follow a strategy: the Martingale and Fibonacci strategies working fine with the La Partage rule, but in general placing a bet on all even bets (red/black, even/odd, 1-18/19-36) is a good investment. Consider that with Auto Roulette the time between each round is only 30 seconds, so it is really tight and you don't have much time to make complex bets.
Set up your bankroll!! Before you to start bet, our advice is to decide how much you're willing to lose and stick to it.
The next tip is to take a break during your game sessions. Don't chase your losses or they'll become bigger.
Stop playing online casino if you have big winning bets.
While you're here, also take a look at our article on general roulette tips.
If you don't know any of the words in this article, go to our glossary where we have definitions for many casino words. 
Don't forget, when you place a bet on Auto Roulette La Partage you will get points that will help you to level up in the Coinsaga Coin Quest VIP Programme!