Happy Thursday from the CoinSaga team! Today we bring you news on our latest update – version 1.1.
Finding help during your CoinSaga adventure is now easier than ever! The Support Page has been revamped with new options for accessing the support live chat, checking the FAQ's or opening the new Glossaries!
FAQ
The FAQ's have been moved to a newly revamped page with clearer information and a new search functionality. Don't want to look through all the FAQ's? Just enter some keywords and you'll find your answer pretty quick.
Glossaries
The new Glossaries give you access to all the common terms in the casino world. You can also search for specific words, and more often than not you'll find out what it means in a second. At the moment you can pick from our Bitcoin Casino glossary or the Sports Betting glossary. Pretty neat, right?
Notification
You'll also find that we have a new look for notifications! We've decided to colour them in everyone's favourite CoinSaga purple, now looking more slick than ever. The notifications will let you know of any news regarding your CoinSaga account including level-ups, newly available bonuses and more!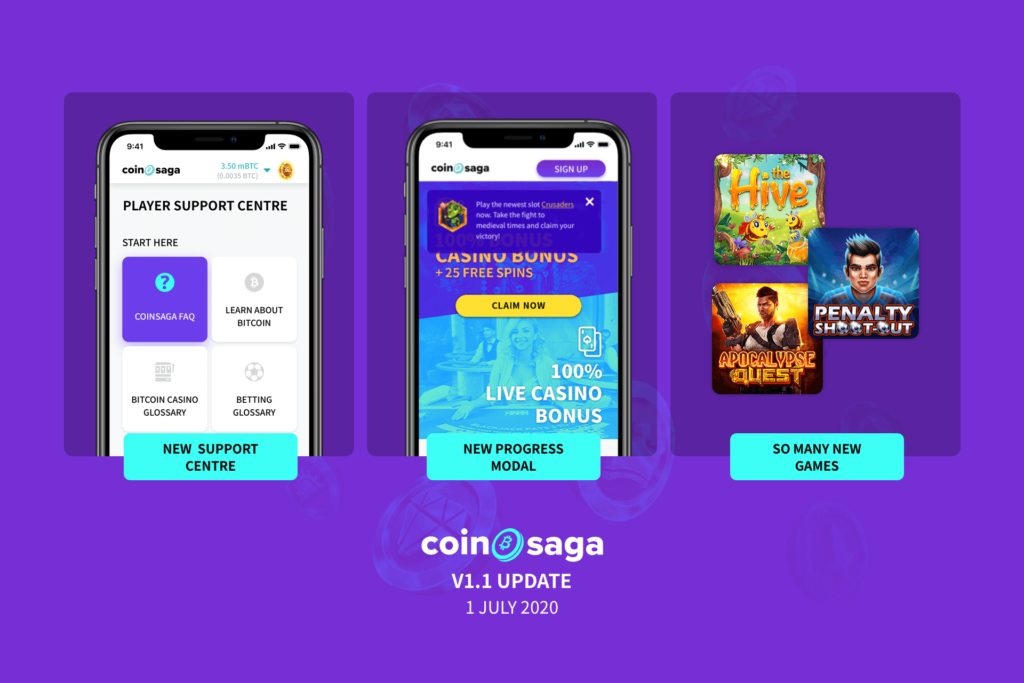 That's all from us for today. Make sure to head over to coinsaga.com to Start your Saga!
Regards, the CoinSaga Team.