Hello again from the CoinSaga team!
Over the last few weeks we've been working on a few updates to the site based on feedback we've gotten from team members and players. You can find these updates on the site from today as part of our v1.0.1 update.
You'll now find easier access to your Coin Quest and Cashback progress right from the homepage when you're logged in. Clicking or tapping on your account level at the top of the site, now brings up a newly redesigned modal with more information.
We've redesigned player profiles with a cleaner look, giving you easier access to your settings and account information. You'll also notice we did some changes to buttons and controls to better use our Brand's beautiful colours!
Additionally, we also added some new games last week including Dragon and Tiger and Western Reels! We recommend everyone to claim one of our weekly bonuses for a nice power-up and try out these gorgeous new games!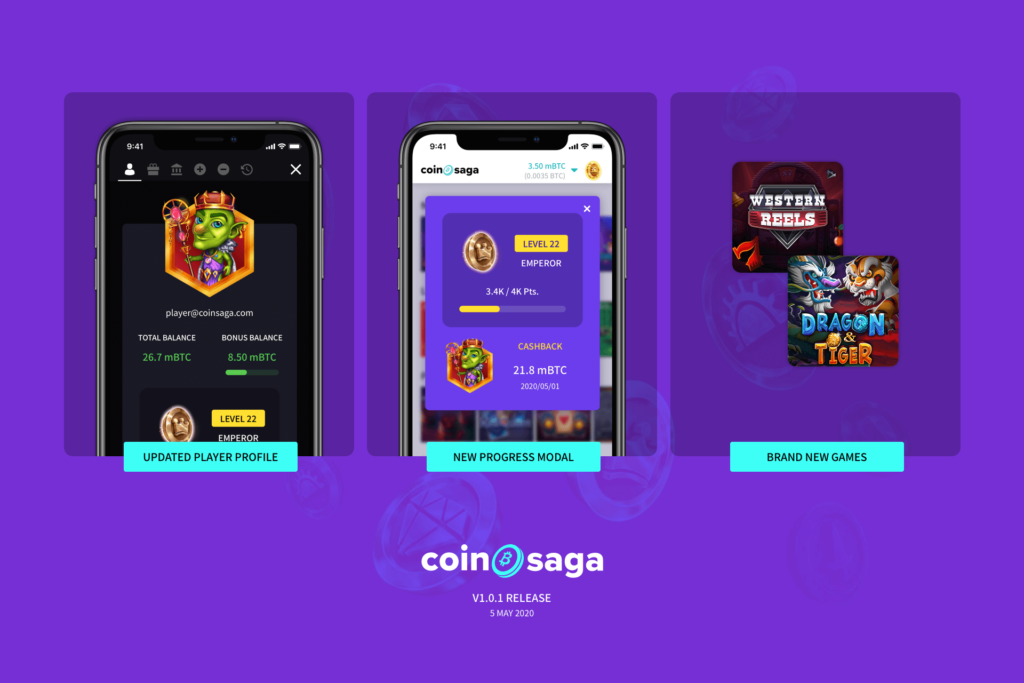 That's all from us for today.
Make sure to head over to coinsaga.com to Start your Saga!
Regards, the CoinSaga Team.