Crypto casinos are on the rise, constantly increasing the number of casino games and platform quality over recent years.
Bitcoin casino platforms are still the market leader, but Ethereum, the second-largest cryptocurrency by market cap, is gaining in popularity by the day.
Why will Ethereum overtake Bitcoin? One of the key reasons is that Ethereum is not only a cryptocurrency but a blockchain platform, which allows for faster and safer transactions, with the capability to process more transactions per second.
This Ethereum casino beginner's guide highlights the benefits of playing at an Ethereum casino, including how Ethereum casino platforms work, and why it is better to play at an Ethereum casino over a traditional online casino.
What is an Ethereum Online Casino
Ethereum is an online casino platform with a focus on allowing the Ethereum cryptocurrency for deposits and withdrawals.
Ethereum casino platforms support other cryptocurrencies too such as Bitcoin, Litecoin, Ripple, Bitcoin Cash and many more, even if the main currency is still Ethereum.
Ethereum casinos work just like traditional online casinos in many ways. Players have access to a wide range of casino games, such as live casino dealer games, table games, online slot machines, video poker, and even sports betting, lotteries, and poker.
For example, Coinsaga Ethereum Casino provides much more than traditional online casinos such as:
Instant deposits and withdrawals
Quicker sign-up process
Full privacy, which allows players to play anonymously
Better bonuses and promotions, due to lower operational costs (thanks to blockchain technology)
Lower casino house margin on each game, meaning higher RTPs and payouts for players
Provably Fair Games
Quicker Sign Up Process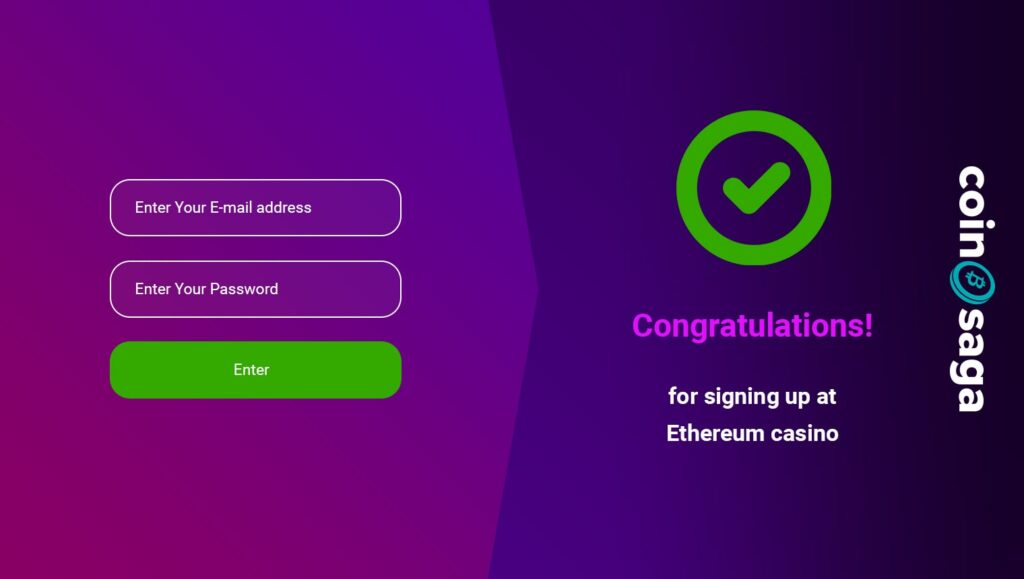 The sign-up process at an Ethereum casino offers a big difference compared to traditional online casinos.
When a player signs up at a traditional online casino they usually need to provide a lot of personal information to open an account such as full name, ID details, registered home address, date of birth, nationality, mobile number, and bank/payment details.
Then a player must verify their identity as part of AML (anti-money laundering) regulations, these are the so-called KYC (Know Your Customer) rules. This process usually takes days, even weeks, with players required to upload sensitive personal documentation such as a copy of their ID card or Passport, proof of residence with a utility bill, bank statement or personal tax receipts, as well as potentially other documents. Quite often an online casino might also ask a player to have these documents certified by a public notary. What is clear is the high level of invasion of player privacy.
On the contrary, at Ethereum online casinos players only need to provide a valid email address. And this is just as an easy way to get in contact with the support team (for information or lost password, etc). Plus, players can use live chat for any request they may have.
The reason it is so much easier to sign up to an Ethereum casino is because cryptocurrency is not included in AML procedures and regulations.
Deposits and Withdrawals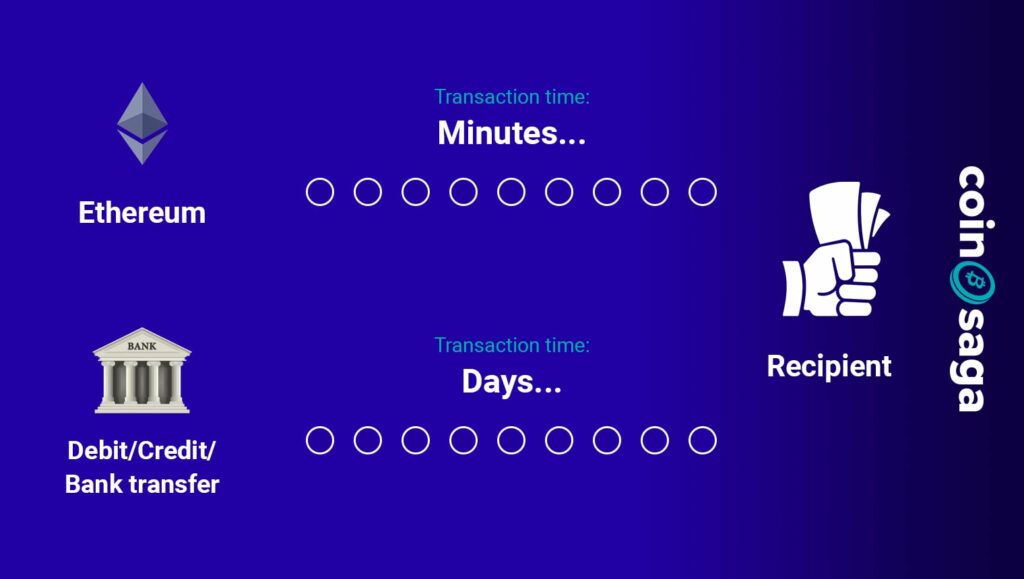 This is the other big difference, traditional online casinos provide several payment options, with the most popular being debit and credit cards (Visa/MasterCard), the deposits & withdrawals are convenient and fast, but there is big risk from cyber security, with the possibility to be scammed and personal details and funds stolen.
This is even riskier when a players card is linked to their main bank account.
Making a deposit in Ethereum is safer for players because they deposit money instantly from their unique digital wallet address without sharing any personal information.
The withdrawal process is another benefit of using the Ethereum cryptocurrency, with fiat banks players must wait two working days to accept the withdrawal request and then another 3-5 days to receive funds, while with Ethereum the player receives the withdrawn funds in less than a minute.
House Margin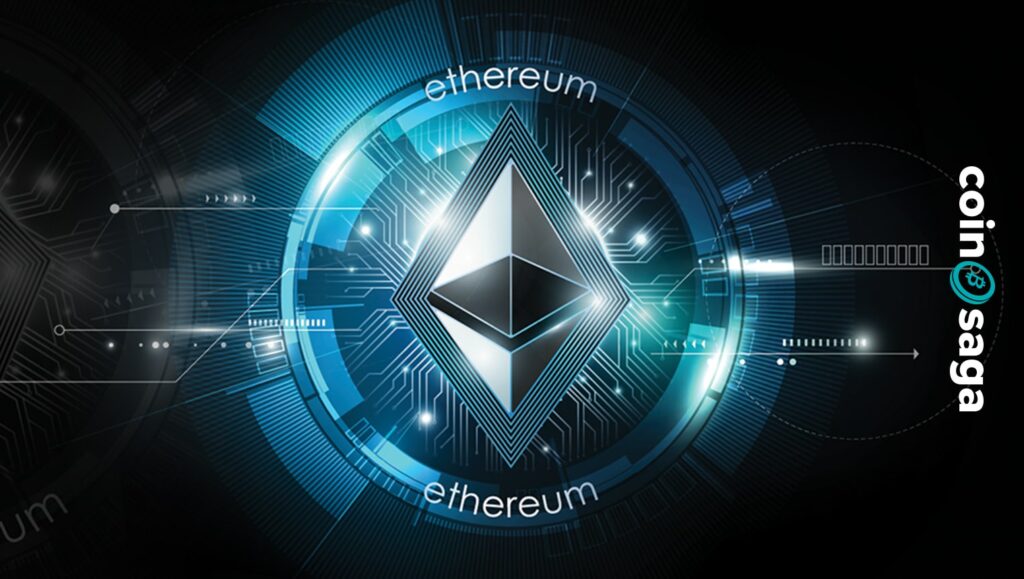 The house margin is the online casino's mathematical advantage on each game over the player. RTP (return to player) is the percentage of money that goes back to the player on each game (it means that with an RTP of 95% a player will get 95% of their money bet on the site back over time, with the casino having a 5% margin on the player).
At Ethereum casinos you will find lower house margins because by using Ethereum a casino has lower operational costs than a traditional casino (regulatory, compliance, taxes, etc.), and more benefits for players.
Bonuses and Promotion Campaigns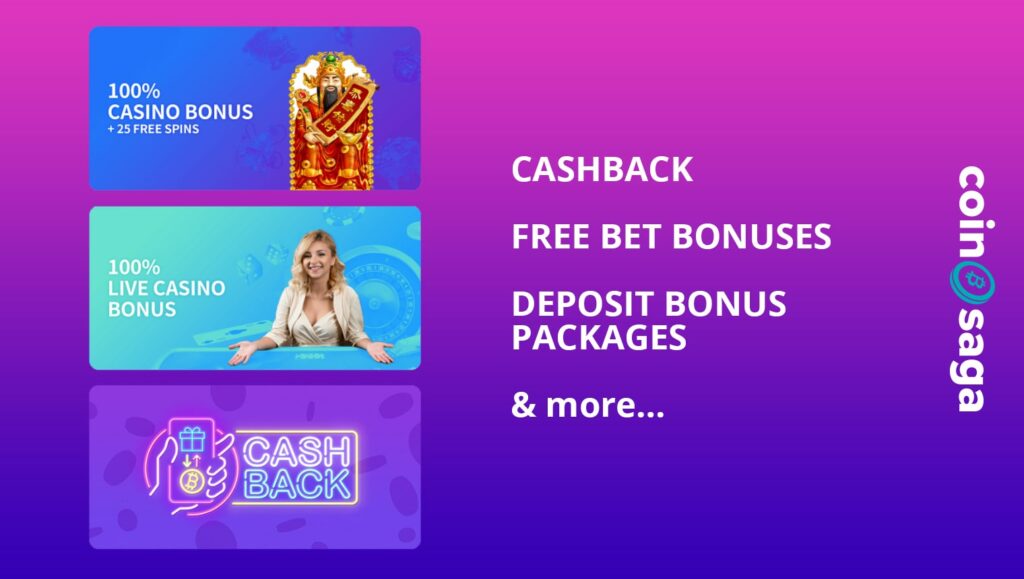 Another important factor are the bonuses and promotions at Ethereum casinos. Crypto casinos such as Coinsaga offer better deposit bonus packages to new players who deposit in Ethereum, as well as more competitive cashback, free bet bonuses, and weekly reload bonuses! To learn more about the offers at Coinsaga Ethereum casino go to the promotions page.
Final Words
It is now easy to understand why Ethereum gambling is so popular.Players no longer have to endure a long wait to open a casino account, with no need to provide tons of personal information, bank statements or their ID card to play. Let's not forget the frictionless and quick deposits and withdrawals. And last but not least, Ethereum casinos like Coinsaga provide new provably fair games, which add fairness and transparency to each casino game – something not available at traditional casinos.